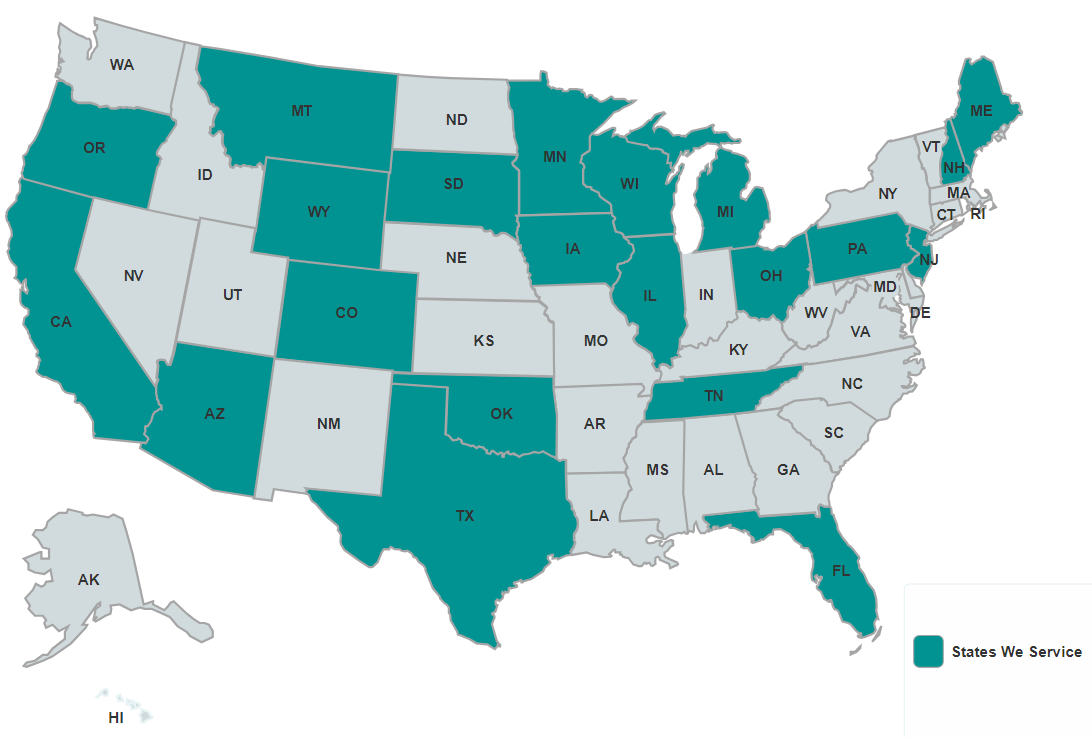 Arizona Broker License - 1049430
California DFPI Financing Law License – 60DBO-162052
Colorado Mortgage Company Registration
Florida Mortgage Lender License – MLD2369
Illinois Residential Mortgage License – MB.6761684
Regulated by IDFPR – Residential Mortgage Banking – 100 W. Randolph, 9th Floor, Chicago, Illinois, 60601, (844)768-1713
Iowa Mortgage Banker License – 2022-0192
Maine Loan Broker License – 2051202
Michigan 1st Mortgage Broker License – FL0023280
Michigan 2nd Mortgage Broker Registrant – SR0023281
Minnesota Residential Mortgage Originator License – MN-MO-2051202
Montana Mortgage Broker License – 2051202
New Hampshire Mortgage Broker License – 24817-MBR
New Jersey Residential Mortgage Broker License
Ohio Residential Mortgage Lending Act Certificate of Registration – RM.804804.000
Oklahoma Mortgage Broker License – MB014513
Oregon Mortgage Lending License – 2051202
Pennsylvania Mortgage Broker License – 98915
South Dakota Mortgage Lender License – 2051202
Tennessee Mortgage License – 2051202
Texas – SML Mortgage Company License
Washington Consumer Loan Company License – CL-2051202
Wisconsin Mortgage Broker License – 2051202BR
Wyoming Mortgage Lender/Broker License – 4441
Texas Disclaimer:
CONSUMERS WISHING TO FILE A COMPLAINT AGAINST A MORTGAGE BANKER OR A LICENSED MORTGAGE BANKER RESIDENTIAL MORTGAGE LOAN ORIGINATOR SHOULD COMPLETE AND SEND A COMPLAINT FORM TO THE TEXAS DEPARTMENT OF SAVINGS AND MORTGAGE LENDING, 2601 N. LAMAR, SUITE 201, AUSTIN, TEXAS 78705. COMPLAINT FORMS AND INSTRUCTIONS MAY BE OBTAINED FROM THE DEPARTMENT'S WEBSITE AT
WWW.SML.TEXAS.GOV
. A TOLL-FREE CONSUMER HOTLINE IS AVAILABLE AT
1-877-276-5550
.
THE DEPARTMENT MAINTAINS A RECOVERY FUND TO MAKE PAYMENTS OF CERTAIN ACTUAL OUT OF POCKET DAMAGES SUSTAINED BY BORROWERS CAUSED BY ACTS OF LICENSED MORTGAGE BANKER RESIDENTIAL MORTGAGE LOAN ORIGINATORS. A WRITTEN APPLICATION FOR REIMBURSEMENT FROM THE RECOVERY FUND MUST BE FILED WITH AND INVESTIGATED BY THE DEPARTMENT PRIOR TO THE PAYMENT OF A CLAIM. FOR MORE INFORMATION ABOUT THE RECOVERY FUND, PLEASE CONSULT THE DEPARTMENT'S WEBSITE AT
WWW.SML.TEXAS.GOV
.
Illinois Disclaimer:
THE DEPARTMENT OF FINANCIAL AND PROFESSIONAL REGULATION (DEPARTMENT) EVALUATES OUR PERFORMANCE IN MEETING THE FINANCIAL SERVICES NEEDS OF THIS COMMUNITY, INCLUDING THE NEEDS OF LOW-INCOME TO MODERATE-INCOME HOUSEHOLDS. THE DEPARTMENT TAKES THIS EVALUATION INTO ACCOUNT WHEN DECIDING ON CERTAIN APPLICATIONS SUBMITTED BY US FOR APPROVAL BY THE DEPARTMENT. YOUR INVOLVEMENT IS ENCOURAGED. YOU MAY OBTAIN A COPY OF OUR EVALUATION. YOU MAY ALSO SUBMIT SIGNED, WRITTEN COMMENTS ABOUT OUR PERFORMANCE IN MEETING COMMUNITY FINANCIAL SERVICES NEEDS TO THE DEPARTMENT.